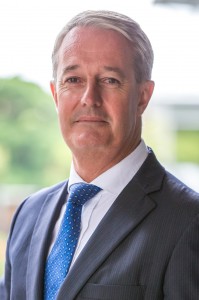 By Grant Patterson, Managing Director – Providence Independent Investment Advisory.
A fascinating presentation about China  at the Morningstar conference on 21st May 2015, by Gavekal's Louis-Vincent Gave. Read the related SMH article here. As anticipated very bullish, structurally.
 The points I found interesting;
 Despite the potential for growth to slow to 5% the equity market is only in the infancy of its bull run.

 The Eurasian land bridge connecting Lianyungang to Rotterdam will cut cargo transport times from 46 days to 6. This will transform trade with Europe and within Europe.

 The odds of a favourable vote by the IMF on Nov 14

th

 for the Renminbi to be the 5

th

 SDR currency are shortening. This has huge ramifications for the internationalisation of the currency and the Chinese bond market ( and perhaps the USD and bonds). If this progressed there would be a huge rally in Chinese long bonds currently trading at 425 bp.

 MSCI is reviewing weightings for Chinese equity market in June/July. Currently they are only 1.7% of the global index!

 It is unlikely with these two events that the Chinese leadership will allow the market to collapse until these important milestones are reached so you are pretty much underpinned.

 With the assistance of the British, China has an immediate Financial Service Sector in Hong Kong as the internationalisation of the currency evolves rather than taken decades to build.

 The slower growth may not assist Australian resource companies but global trade and the rising consumer in the East will grow a lot of company revenues.
 Other observations
 Epoch and Platinum are happy to play the energy sector at current levels as long as there is not large stay in capex requirements. (Buy WPL Sell STO)

 General consensus valuations are full, need for caution.

 Feeling that Australian Government bonds are cheap.

 Major risk – Worried about mismatch of duration between Bond ETF's and underlying securities. Very little liquidity in this space. 

 I suspect no increase in rates in the US this year.